Petri Heil am Brennsee in Carinthia
Brenn- and Afritzersee in beautiful Carinthia do not belong to the big lakes with an area of around 100ha. With their huge fish and the delightful location, however, they are perfect for a fishing holiday. Some of the most capitalized fish in Carinthia have already been pulled from these lakes. For example, a huge pike called "Dagobert", which is 141 cm and 18 kg, or two huge catfish that started in the summer of 2019. It is also ideal that both waters can be fished with a fishing license.
The two lakes are only a few kilometers apart. The Feld am See fish farm has been managing the Brenn and Afritzersee for over 50 years. The fish population is excellent and is guaranteed by an unusually high level of self-production and stocking measures that are carried out every year. The manager of both lakes, Andreas Hofer, breeds stocking fish in his own business and knows the two waters like the back of his hand. He gave a very interesting interview about it.

Adventure fishing water: What can angler expect in the two lakes you manage?
The fish species found in both lakes are: pike, catfish, pikeperch, whitefish, carp, perch, tench, lake trout, arctic char, rudd, roach … Each of the two lakes offers the Petri disciple very good fields of activity. We have succeeded in building up a good population in recent years, especially with whitefish and lake trout. The great thing for the anglers is that they can fish both lakes with just one fishing license.

Excellent fishing opportunities on Lake Brennsee:
His focus is certainly on the salmonids. Every year whitefish, lake trout and arctic char are stocked there. The whitefish specialist has the opportunity here to "pluck" both ground and swivel pans as well as the particularly powerful peled vendace. Unfortunately, the whitefish not only taste good to us fishermen, but also to the big pike.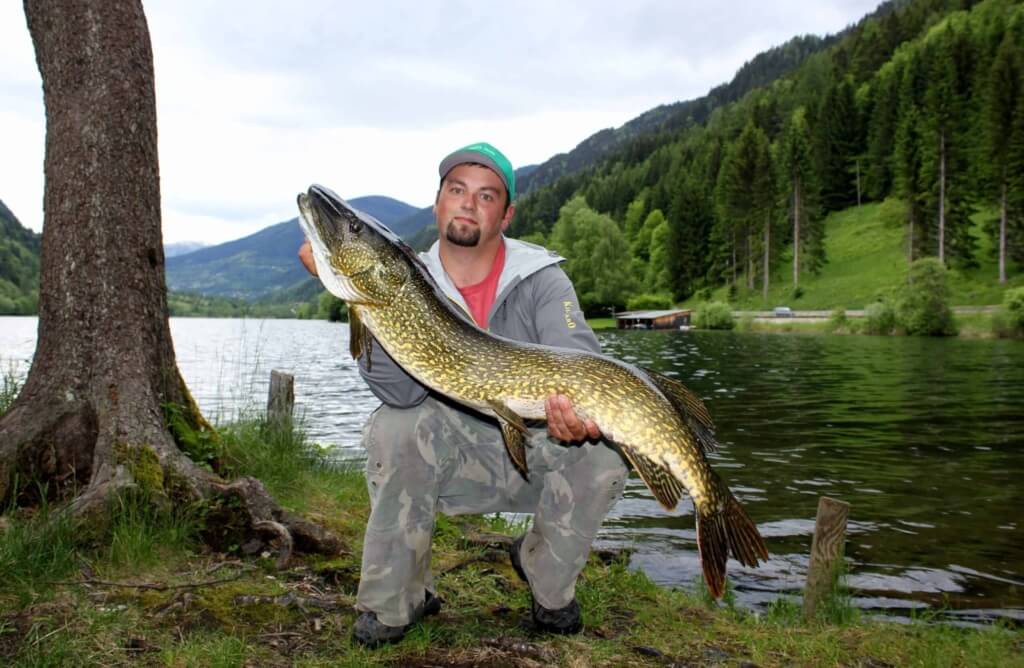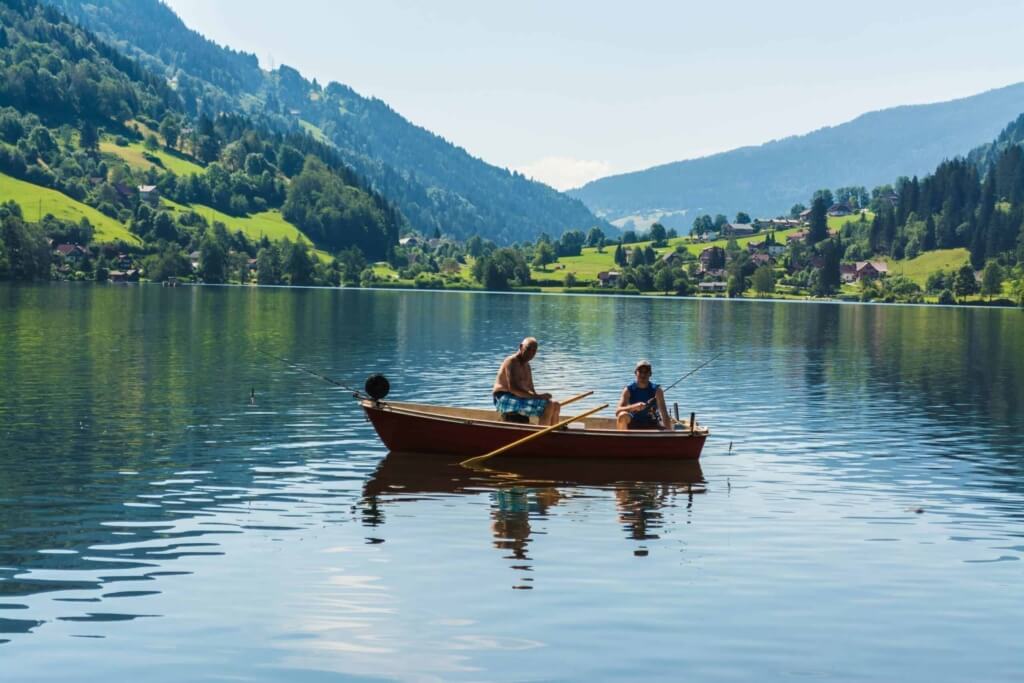 The large tench weighing up to 4 kg are also famous in the Brennsee. Fried fishermen swear by frolic on the hair system as bait. Side fish are mostly carp, bream and very large roach weighing up to 1 kg. Fishing from the bank is a bit problematic. Most of the lake properties are privately owned and entry is therefore prohibited. There are only a few public swimming and fishing spots. However, these are usually quickly occupied. It is therefore advisable to rent a rowboat.
Own rowing boats for fishing holidays
The family and sports hotel Brennseehof is ideal for the adventure fishing water business. You can also borrow fishing boats there?
That's true! The Brennseehof owns own rowing boats which can be rented out to the guests with prior reservation. The private boats brought along may also be "parked" at the landing stage. The offer at the Brennseehof is extremely diverse. Above all, it is great that the Fischerhotel has several of its own beaches and jetties on Lake Brennsee. Above all, the idyllic panoramic beach can be used almost continuously for fishing, even when bathing. Dogs are also allowed on this.
Freezing facilities are available for catches or you can have the fish cooked by the hotel chef. This service is very popular. Should it actually rain in sunny Carinthia, this is not a problem either. The wet things can be dried in a special room. We are always happy to help you obtain your fishing permit. Incidentally, fresh baits such as dewworm and maggots are available from the local tobacconist. Fishing equipment is available from Dieter's fishing shop on the Afritzersee or in the nearest shops in Villach or Spittal / Drau.
© Text: Michael Plakolb
© Photos: Andreas Hofer, Hotel Brennseehof, Stefan Tauchhammer, Michael Plakolb